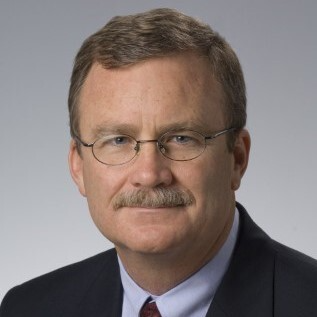 David Belvin
Lockheed Martin Missiles and Fire Control (Retired)
Biography
David (Dave) Belvin is Vice President, Rotary Wing & Ground Programs at Lockheed Martin's Missiles and Fire Control facility in Orlando, Florida. Dave is responsible for leading the strategy, direction, and execution oversight for Apache, Turreted Systems, and Advanced Rotary Wing & Ground Systems programs.
In addition to his responsibilities as Vice President, Rotary Wing & Ground Programs, Dave serves as the Deputy to the Vice President for the Fire Control/SOF CLSS line of business.
Dave previously served as Director of Apache Programs, responsible for sensor production, Performance Based Logistics (PBL) and sustainment, development, planning and execution for domestic and international orders and sales.
Since 2003, he has held positions of increasing responsibility in program management and product support on Apache, Apache Target Acquisition and Designation Sight/Pilot Night Vision Sensor (TADS/PNVS) and Arrowhead sensor programs.
As a Director, Dave led the Production and Development and Spares and Supportability organizations. As a Senior Manager, he led the Indefinite Delivery/Indefinite Quantity and Basic Ordering Agreement Spares team and the Integrated Logistics Support (ILS) team.
Dave has also led proposal and execution phases for several strategic programs, including Modernized Day Sensor Assembly, VNsight (low light level television), PBL and multiple production lots for Apache sensor systems.
Dave joined Lockheed Martin Missiles and Fire Control in 1981 as an engineer on the Pershing II missile program. He went on to support multiple programs, including Patriot, Canadian Forces Low-Level Air Defence System (CF-LLADS), Apache TADS/PNVS and LONGBOW Fire Control Radar (FCR). As LONGBOW FCR Integrated Logistics Support (ILS) Senior Manager, he supported operation of a joint-venture partnership with Northrup Grumman.
He has been recognized for his leadership of the Apache Fire Control program at the annual Missiles and Fire Control Evening of Excellence award ceremonies in 2008, 2009 and 2014. In 2017, he was also recognized by the Missiles and Fire Control Inclusion Council as a Focus Area Executive Champion for talent retention and engagement.
Dave received a Bachelor of Science degree in Mechanical Engineering from Auburn University.