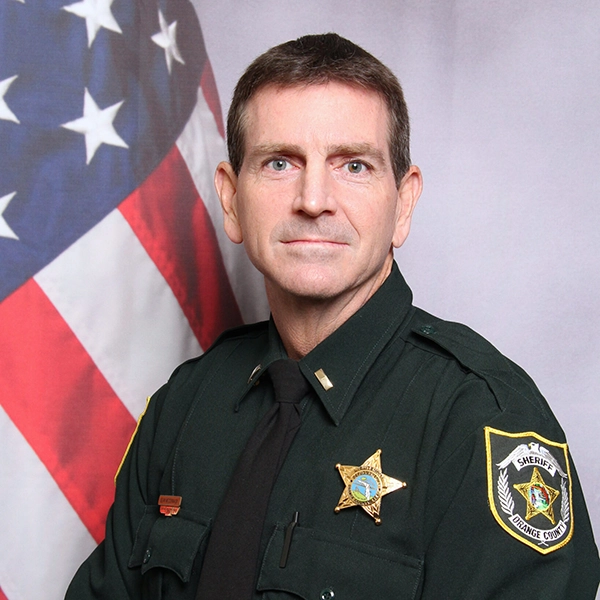 Sean McCormack
Representative for Orange County Sheriff
Lieutenant Sean McCormack has served with the Orange County Sheriff's Office for more than 26 years.
After the start as a patrol deputy, he transitioned to working in Bikes, POPS (Problem Oriented Policing Squad), and the TAC (Tactical Anti-Crime) Unit in the area of the South Orange Blossom Trail. While in TAC, he was promoted to corporal and soon after transferred to the Gang Unit.
A return to the Uniform Patrol Division followed, along with a move to sergeant. The Youth Services Section was next and as a school resource officer for more than 5 years, he discovered a true passion for teaching and mentoring our youth. Professional Standards provided the next experience, which solidified the understanding that an effective Internal Affairs Section is paramount to ensuring the integrity of an agency and maintaining the public trust.
A promotion to lieutenant led to Watch Commander experience back in Uniform Patrol. Lieutenant McCormack has also had the privilege of serving in Court Security, Sector VI Investigations (Disney), and currently works as the staff director for Sheriff John W. Mina. He has participated in several committees to include updating the Off-Duty Policy, the implementation of a new complaint tracking database, and the development of an elementary school curriculum.
Lieutenant McCormack holds a bachelor's degree in Business Administration from Flagler College and an MBA from the University of North Florida. He and his wife Heather have two daughters, Erin and Emily.