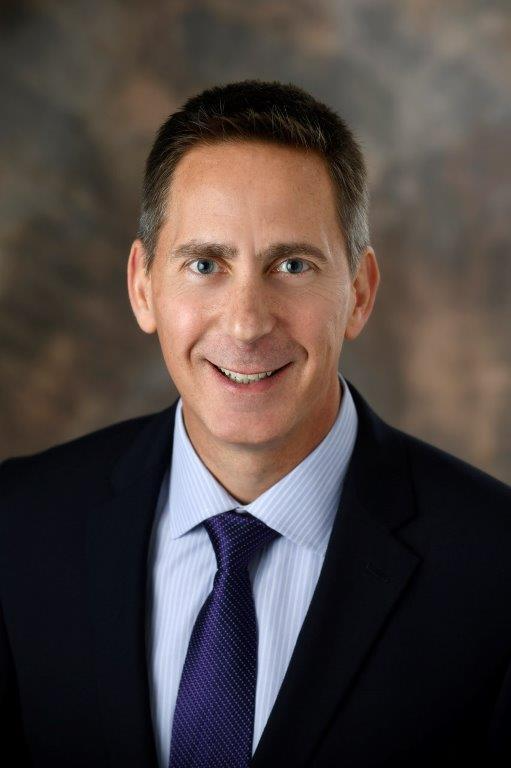 Patrick Connors
Quality Project Control
VP Healthcare Simulation Consultant
Biography
Pat Connors is the VP Healthcare Simulation Consultant at Quality Project Control. Previously, he was with AdventHealth from 2014 as the Executive Director of Simulation. He is responsible for building world-class simulation and training programs for the 8-campus AdventHealth system in Central Florida Division–South Region, including the 16 resident and fellowship programs in the Graduate Medical Education Program, the 15 academic programs at AdventHealth University of Health Sciences, and the 22 courses at AdventHealth's AHA Training Center. Pat also oversees the hospital's Learning Technologies team which includes management of the system-wide Learning Management System and all learning technology development, testing and insertion. Prior to joining AdventHealth, Pat served as a Colonel in the US Army, where he spent more than 25 years acquiring subject matter expertise in training, simulation, and program management in live, virtual, constructive and gaming domains.
Colonel (Retired) Pat Connors enlisted in the Army in 1984 at the age of 17 and served in the U.S. Army Reserve for 2.5 years attaining the rank of Specialist (E-4). After graduating from college on an ROTC scholarship, he received his regular Army commission in 1989.
Throughout his career, COL Connors has served as a Field Artillery Officer, a Military Intelligence Officer, and a Training Simulations Officer in a wide variety of command and staff positions from the platoon through echelons above corps level, including Company Fire Support Officer, Battery Fire Direction Officer, Battery Executive Officer, Battalion Intelligence Officer, Company Commander, Assistant Corps Collection Manager, Division Simulation Officer, Chief of Experimentation, Training Simulations Officer, Assistant Project Manager, Chief of Operations for the Warrior Transition Command managing all the Army's Wounded Warriors, Capabilities Manager for all the Army's live training requirements at the Training and Doctrine Command, and the Assistant Program Executive Officer for Integration at the US Army Program Executive Office for Simulation, Training and Instrumentation. He has served in numerous locations in the U.S. and overseas including Panama, Saudi Arabia, Iraq, and Kuwait.
Operational Deployments: Assigned to the 82nd Airborne Division as an Infantry Company Fire Support Officer during OPERATION JUST CAUSE, Panama, Dec 89-Jan 90 and OPERATION DESERT SHIELD/STORM, Saudi Arabia and Iraq, Aug 90-Apr 91; Assigned to the Office of Military Cooperation, U.S. Embassy, Kuwait, as the J3 (Operations) Advisor to the Kuwait Armed Forces during OPERATION IRAQI FREEDOM, Jun 04-Jun 05.
COL(R) Connors' civilian education includes a BS in Business Administration from John Carroll University, Cleveland, OH, 1989; a MS in Simulations and Training Systems from the University of Central Florida, 1999; and a MS in Engineering Management from the University of Central Florida, 2002. His military education includes the Field Artillery Officer's Basic Course, Military Intelligence Officer's Advanced Course, Combined Arms Service Staff School, Simulation Operations Qualification Course, Command and General Staff College, and was selected to attend the Senior Service College.
COL(R) Connors' military awards and decorations include the Legion of Merit (w/1 OLC), Bronze Star Medal, Defense Meritorious Service Medal, Meritorious Service Medal (w/4 OLC), Army Commendation Medal, Army Achievement Medal, National Defense Service Medal (w/2 Service Stars), Armed Forces Expeditionary Medal (w/Arrowhead Device), Southwest Asia Service Medal, Global War on Terrorism Expeditionary Medal, Global War on Terrorism Service Medal, Army Service Ribbon, Overseas Service Ribbon, Kuwait Liberation Medal (Saudi Arabia), Kuwait Liberation Medal (Kuwait), and the Master Parachutist Badge.
Pat is active in the Central Florida community in a variety of volunteer and professional organizations. He has served on the Camaraderie Foundation Board of Directors since 2013 and was the foundation's 2013-2014 Program Committee Chair where he started the Mentor-Leadership Program; the Florida Citrus Sports Board of Directors since 2015; the founder of the Florida Citrus Sports Military Affairs Committee in 2006; honored as the 2008-2009 Florida Citrus Sports Volunteer of the Year; a member of the Mayor of Orlando's Veteran's Advisory Committee; and was honored as a 2015 Veteran of Influence by the Orlando Business Journal. Pat also holds active memberships in the Central Florida chapters of the Association of the US Army (AUSA) and National Defense Industrial Association (NDIA).
Pat is married and has two adult step-daughters and two beautiful granddaughters. His wife, Karen Connors, is the president of a local defense consulting firm.