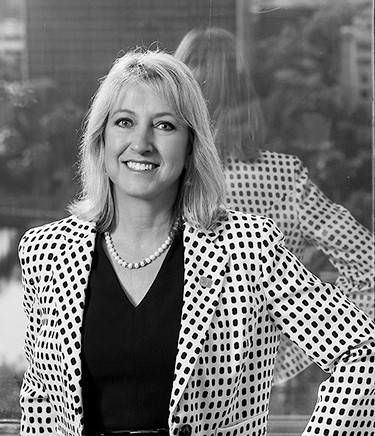 Barb Scherer
W.S. Badcock Corporation
Vice President of Marketing
Biography
PROFESSIONAL HISTORY:
Barb Scherer heads up all aspects of marketing for the "Badcock Home Furniture & more" retail store brand, one of the largest home furnishings retailers in the country. She leads marketing initiatives for the company's entire footprint of over 350 corporate and dealer stores in eight states across the Southeastern United States.
Prior to joining Badcock, Barb was the Senior Vice President/Regional Marketing Director for Fifth Third Bank in the Florida Region. Before Fifth Third, Barb was the President of the Orlando office of Engauge Marketing, LLC, a full-service, national brand advertising and digital agency headquartered in Columbus, Ohio. She was responsible for all agency operations, business development, account management, digital and media services, strategic planning and public relations for the Florida portfolio of accounts.
Barb started her career in New York City at SSC&B/Lintas (now Lowe + Partners) on the Diet Coke account. She also worked at a national PR firm on packaged goods and cosmetics accounts. In Florida, she has been in senior positions at national ad agencies, including the regional offices of: Earle Palmer Brown, Greenstone/Roberts and Cramer Krasselt. During this time she worked with such clients as The Florida Lottery, Disney's Wide World of Sports, Sprint, Orlando Regional Healthcare, Tijuana Flats Restaurants, Middleton Lawn & Pest Control, Orlando Sentinel, SunSports, Rosen Hotels & Resorts, Sonny's Bar-B-Q and Florida Citrus Sports (Russell Athletic Bowl and Capital One Bowl).
EDUCATION:
Barb is a graduate of Florida Southern College in Lakeland, Florida.
COMMUNITY INVOLVEMENT:
Served as the president of the American Advertising Federation's (AAF) Orlando chapter in 1999-2000
Governor of the AAf 4th district (25 chapters in Florida and Caribbean) for 2004-2005 and served on the National AAF Board of Directors.
Served as the National AAF Annual Conference Co-Chair in 2010,
and recently completed another 2-year term on the AAF National
Board of Directors.
Serves on the board of Orlando Downtown Arts District, Florida Citrus Sports and Orlando After-School All-Stars.
AWARDS/RECOGNITION:
Garnered both the President and Club of the year award from the 4th District AAF and National AAF.
Awarded the AAF Silver Medal in 2005 for career and industry accomplishments.
In 2010 Barb was named "Marketer of the Year" for individual leadership by the American Marketing Association's Central Florida chapter.
PERSONAL:
A native of New York City, Barb was raised in Naples, Florida. In her spare time, she enjoys cycling, attending live sports and entertainment events, playing golf, working out, or weekends at New Smyrna Beach.