Diego F.
Hernandez, PSY.D.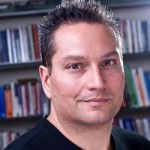 Diego F. Hernandez, PSY.D.
University of South Florida, College of Nursing, Research
Lead Clinical Psychologist, Clinical Director Military Trial, ART
Dr. Diego is past Clinical Director of the Military Trial of Accelerated Resolution Therapy (ART) at the University of South Florida and co-author on the peer reviewed ART publications. With 20 years of mental health experience and a combat trauma expert, Dr. Diego works privately and on retreats with active duty military and Veterans. His practice emphasis is with Combat Veterans as well as active duty with emphasis on Special Forces. He currently is a retreat Behavioral Consultant with Warrior Mission at Ease, the Brian Bill Foundation. He is on the medical advisory boards of the Camaraderie Foundation and H.O.O.A.H. and has provided consultation with Mission America, Wounded Warrior project, and the Lone Survivor Foundation.
Dr. Diego has spoken and co-published internationally on ART and has spent sixteen years teaching at university level with experience in designing online curriculum, trained and supervised masters and doctoral level therapists. Teaches mindfulness, relaxation and mediation skills for coping in a human performance context, both to enhance performance and mange specific stressors or illness.
His private practice is located in Tampa Florida. Where in addition to working with Veterans he works collaboratively work with nutritionists, physicians, and other professionals to comprehensively address chronic illness and medical trauma such as, anesthesia awareness, medical misadventures, surgical, anaphylaxis and loss of limb or mobility.