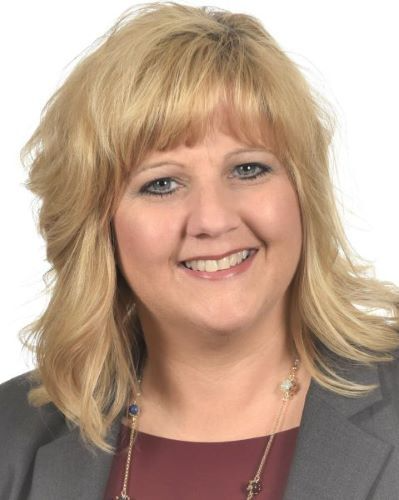 Jennifer Beakley
Orlando Regional Medical Center (ORMC)
Administrator for Patient Care
Jennifer Beakley is an Administrator for Patient Care at Orlando Regional Medical Center (ORMC). She has operational and strategic oversight for multiple inpatient units at ORMC and is the administrative lead for Corporate Dialysis Services for Orlando Health. She continually demonstrates her passion in nursing and has always pursued opportunities in her career to ensure quality and safe patient care.
Living in St. Louis, Missouri, Jenny began her nursing career at Barnes-Jewish Hospital. She later moved to North Carolina to join her fiancé who was a Sergeant in the United States Marine Corps. He had just returned from his deployment and service in the Gulf War and they began their life together in the small town of Surf City, North Carolina. After completing his service in the USMC, they returned to St. Louis and Jenny returned to Barnes-Jewish Hospital where she focused her career and education on leadership development.
Throughout the past 20 years she has held progressive leadership roles in nursing and became an Administrator with Orlando Regional Medical Center in 2016. She has experience in leading organizational and unit-based strategic and operational initiatives. Jenny has a commitment to her teams while guaranteeing a focus on quality improvement, leader development, and regulatory compliance.
Jenny earned a Bachelor of Science in Nursing from the University of Missouri, St. Louis and a Master of Science in Nursing Management and Leadership from the University of Central Florida. She is board certified as a Nurse Executive (NE-BC) from the American Nurses Credentialing Center (ANCC) and a Critical Care Registered Nurse (CCRN-K) from the Association of Critical Care Nurses (AACN).
Jenny currently serves as Treasurer for the Central Florida Organization of Nurse Executives. She is a member of the American Association of Critical Care Nurses, Sigma Theta Tau Honor Society, the American Organization for Nursing Leadership, and the Florida Organization of Nurse Executives.
She is still married to her husband of 27 years and they have 3 children and 3 grandchildren. They continue to support the Corp and all military branches and are thankful to the numerous U.S. Veterans they call friends.